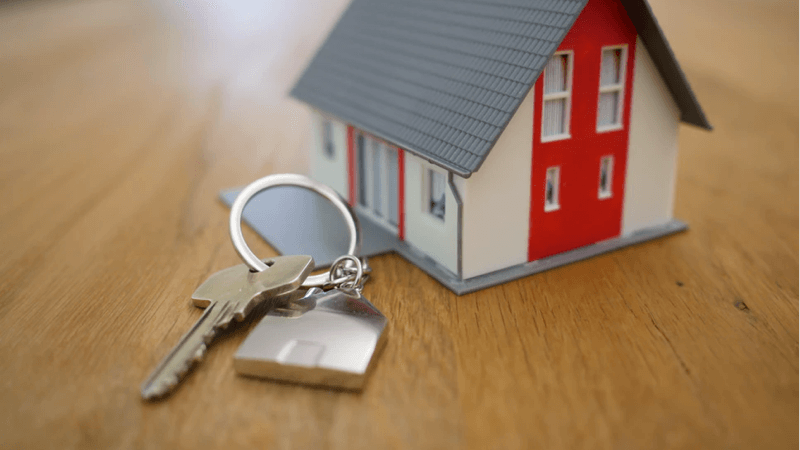 Buying a house is one of the most exciting – and stressful – times in your life. The following top tips, from Jacqueline Tait, Notary Public, will help you to prepare for your signing meeting with your Notary and to minimize a lot of stress during that process:
Once all subjects have been removed and you have a firm Contract, contact your Notary as soon as possible to ask if he/she can assist you with your conveyancing paperwork. Certain times of the month and year can be extremely busy (generally at month-end, especially in the spring and summer months) and it's important to secure the services of your preferred Notary before his/her calendar books up.
Ask your Notary to give you an estimate of all of the closing costs which might arise so that you can be prepared to pay them into trust with your Notary's office prior to the completion date. Make sure that you have set aside the balance of your down payment, over and above the deposit you gave your Realtor, plus all of these closing costs. You will be required to bring your Notary a bank draft for the combined down payment and closing costs prior to closing, so if these funds are in investments, make sure that you can access them.
Before you pack for the move, set aside important documents. All Buyers are required by provincial legislation to declare whether or not they are Canadian Citizens or Permanent Residents on the conveyancing documents, and to provide their social insurance number. Your Notary will require you to provide proof of this, in the form of government-issued ID, such as Birth Certificate, Passport, Social Insurance Card or Permanent Resident Card. Copies of these documents are not sufficient, so be sure that you can lay your hands on the originals easily when it comes time for your meeting.
Make sure that all those persons who will be registered owners on the title of the purchased property are shown as Buyers on the Contract of Purchase and Sale, and have applied as Borrowers on the Mortgage. Buyers on the Contract, owners of the title and borrowers on the mortgage must all match. It may not be possible to change the borrowers on the mortgage application unless you request the change a minimum of 3-4 weeks prior to the completion date.
If the conditions of your mortgage approval require you to consolidate personal debt, such as credit cards, student loans, car loans or lines of credit, make sure that you have recent statements and balances handy to give to your Notary, including information about where these payments can be made. Often, it is a condition of your mortgage that your Notary look after paying these unsecured debts out and providing your lender with proof of payment, and statements will be required for this.
If the purchase price of your property changes after the initial offer is accepted (e.g. the Seller gives you a credit or reduces the price in lieu of issues found during a property inspection) make sure that you immediately advise your bank/mortgage professional/mortgage broker of the price change, and provide them with a copy of the Addendum. The amount of your mortgage is based on the purchase price, and any credits or changes (including an increase) will require an amendment to the mortgage amount. If this is discovered too close to the completion date, it may be too late for the changes to be made, and it could delay the closing of your purchase, possibly putting you in breach of contract.
Make sure that you have researched thoroughly all exemptions for which you may want to apply with respect to the Property Transfer Tax, such as the First Time Homebuyers exemption or the Newly Built Home Exemption. There are many limitations on qualifying for the various exemptions, such as citizenship/permanent residency, the size and price of the property, whether or not you intend to occupy the property as your principal residence, and whether you have ever owned a principal residence, anywhere in the world, ever before. If you are not sure whether or not you qualify, it's a good idea to call your Notary to confirm. It is an unwelcome surprise to find out that you have to pay Property Transfer Tax you were not expecting at the last minute.
As soon as your Contract is firm, immediately begin making arrangements for your house insurance if you are buying a detached home. If you are getting a Mortgage, your lender will require proof that you have an insurance policy in place, effective on the completion date, with your lender named as loss payee. Your Notary will need to know which insurance agent you are working with, so that he/she can contact them to obtain a "binder", which is a document that summarizes your policy details, and is required by your lender. The sooner you begin this process the better, as your insurance agent might need you to gather a lot of information about your new home.
Expect the signing meeting with your Notary to occur in the three or four business days just prior to the completion date of your purchase (which is the date the money changes hands – often a day or two before you get the keys and take possession). Depending on the circumstances, that meeting will be about 30-60 minutes long, and typically you will need to be available during business hours (Monday-Friday, 9 am – 5 pm). Some Notaries can accommodate earlier or later appointments, with advance notice. If you will be out of town for work or on vacation in the weeks leading up to your closing date, tell your Notary immediately during your first contact with his/her office, so that appointments can be scheduled accordingly. It takes some advance planning on the part of your Notary to accommodate unusual timelines, so the earlier you let him/her know the better. All persons who will be registered owners on title to the Property must meet personally with the Notary. If one of the Buyers lives out of town, arrangements will need to be made to meet with a local Notary for signing. To avoid complications, it is best if the signing is done within Canada.
Your Notary is required, under federal legislation, to personally examine original, unexpired, government-issued photo ID for each Buyer to verify identity. Make sure that you can produce a Driver's Licence, Passport, Services Card, Firearms Licence or other government-issued photo ID at your signing meeting with your Notary. Photocopies, expired documents, or paper Driver's Licence renewals are not acceptable forms of identification for these purposes.